ABOUT UNION WESTERN
Inspired by the great western wear tailors of days gone by, Union Western creates unique custom garments for the discerning cowboy or cowgirl and if you've never ridden a horse, well that's alright, neither have we! We believe that anyone can look great in a custom Union Western piece.
Union Western was started by Joe David Walters, a Texas native living in London and Jerry Lee Atwood who resides in the great state of Indiana and has been making western wear since 2001. Joe or "Texas Joe" as he's known, has been collecting vintage western wear for many years and his vast collection boasts prime examples and ephemera by makers like Rodeo Ben, Nathan Turk and Nudie. This incredible collection is an invaluable reference that Union Western draws inspiration and classic tailoring techniques from. Jerry Lee is the lead tailor, embroiderer and rhinestone wrangler.
Union Western is the missing link to the west!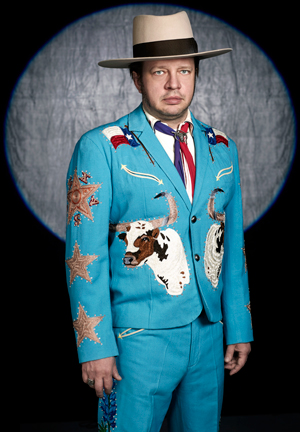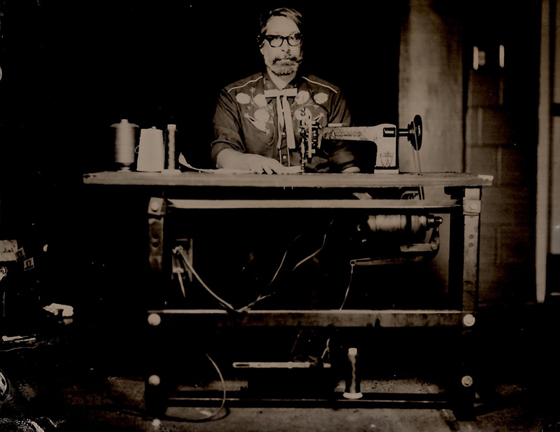 Jerry Lee Atwood
Photo by Jeff Howlett