UNION WESTERN IN THE PRESS
LOVE MAGAZINE
FROM ART SCHOOL DROPOUT TO LIL NAS X AND POST MALONE'S COWBOY ATELIER, MEET UNION WESTERN
From Indiana to the front covers of newsstands around the world, meet designer duo UNION WESTERN, the country partners creating custom-embroidered cowboy suits for Post Malone, Lil Nas X, LILY ALLEN and PALOMA FAITH.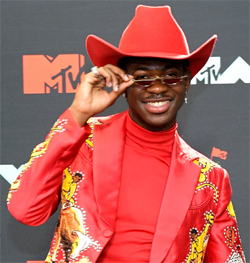 VOGUE
This Veteran Embroiderer Is Behind the Most Daring Suits in Music
When Post Malone rolled up to the American Music Awards last year, his red carpet entrance caught the world's attention. The tattooed rapper, who is infamous for his sleazy style, had a brand-new look: Malone appeared on the scene like a modern-day Elvis, dressed to the nines in a robin's egg blue suit replete with giant chain-stitched rattlesnakes. The ornate, cowboy-meets-dandy set was created by Union Western Clothing, a fashion label out of Indianapolis.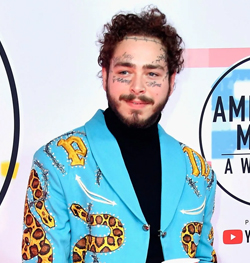 VICE
How lil nas x's iconic suit in the 'old town road' video came together
The year of yeehaw continues with the anticipated release of Lil Nas X's "official movie" for the Old Town Road remix. The new visual for the record-breaking country rap song does not disappoint, with all-star cameos from Chris Rock, Vince Staples, Diplo, Rico Nasty, and Mr. Achy Breaky himself, Billy Ray Cyrus.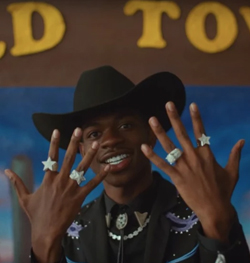 GQ
Orville Peck: 'People think that masks are there to conceal something…'
Riding into a "yee-haw" moment that has gripped fashion and pop culture in 2019, Orville wears a carousel of looks from Gucci, Bottega Veneta and Louis Vuitton, combined with iconic vintage western wear – all topped off with his self-made fringe masks.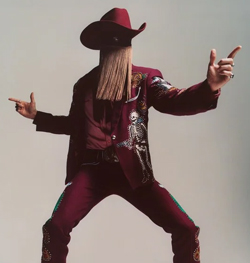 Wall Street Journal
From Roy Rogers to Lil Nas X: The Wild Western Story of Nudie Suits
Since 2001, Jerry Lee Atwood, a custom tailor in Indianapolis, has specialized in spangled, heavily embroidered suits, typically created for country singers like Nikki Lane and Joshua Hedley. A year and a half ago, however, Mr. Atwood got an Instagram message from a celebrity stylist proposing a new kind of client: specifically, Post Malone, a 24-year-old rapper with face tattoos.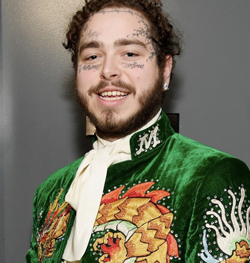 GARDEN & GUN
Rhinestone Cowboy
Nashville's new favorite tailor, Jerry Lee Atwood, picks up the Nudie suit thread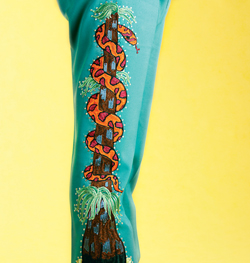 ELLE
I Want To Dress Like Lil Nas X Every Day
Look, it is an injustice that I cannot head down to the James Cash Penney's department store on the Old Town Road and purchase a wide range of back to school vestments from the Lil Nas X line. What even are clothes if they're not the clothes that Lil Nas X, or as I call him, King Nas the Tenth, is rocking? Sold out of King Nas wear? Well, I might as well sit up on my horse in a sack cloth dress because who cares? Why anybody is in these streets dressing like anybody but Lil Nas X or Lizzo is, frankly, beyond me.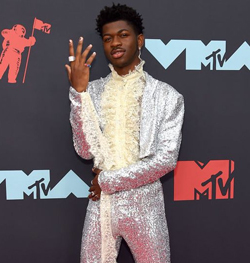 INSIDE HOOK
Lil Nas X, Outlaw Country and a New Golden Age of Western Wear
If I had to choose one moment when country music became cool again, it would be April 26, 2017, a little bit before midnight, EST. That was when a tall brunette named Nikki Lane appeared on Conan O'Brien's stage and performed a song called "Jackpot." The song was terrific — lively and catchy, with just enough huskiness in Lane's voice to give it an edge. But just as striking as the music was the look: the band all dressed in classic western stagewear — yoked shirts, cowboy hats and bolo ties — and Lane wore a white suit covered in rhinestones and colorful chainstitch embroidery that matched the song's gambling motifs, with dice, gold coins one-armed bandits.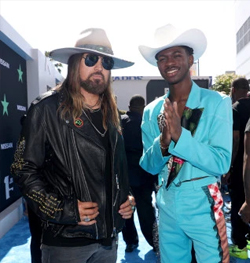 INDY STAR
Post Malone's epic Western suits give 'Rockstar' exposure to Indy tailor Jerry Lee Atwood
"For people to be able to go to a show and see Porter Wagoner dressed head to toe in this embroidered, rhinestone-encrusted suit, he was bringing an event to them," Atwood said. "He wasn't just bringing his music and his band."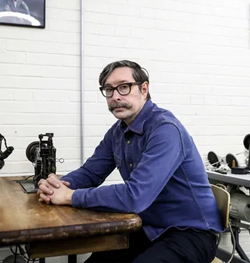 MENSWEAR STYLE
EXAMINING THE WESTERN SUIT'S RECENT REVIVAL
Of all channels through which the Nudie suit could have returned, hip-hop seems the least likely. Given its history, country – or even some Southern-fried alterna-rock – seems like a more open pathway. However, over the past couple of years, Post Malone – the face-tattooed Soundcloud rapper of "Rockstar" and "Jackie Chan" fame – stepped out in a few styles designed by Union Western Clothing's Jerry Lee Atwood and Joe David Walters at the American Music Awards, the Grammys, and the Elvis All-Star Tribute to celebrate the anniversary of the singer's '68 Comeback Special.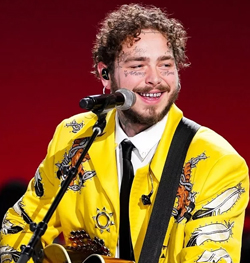 PAGE SIX
Inside the 'Old Town Road' video's 'super flashy' Western wardrobe
The song "Old Town Road" was already a pop culture phenomenon, but with the accompanying music video released last week, it's set to hit a fever pitch all over again. And while the track itself is catchy, the cowboy-inspired fashions in the clip are even more infectious.